Military Awards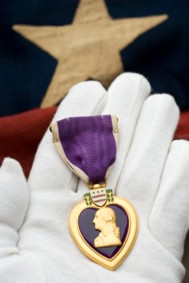 Rather you are presently in the military or have retired, we are the source for military awards.
We engrave plates to attach to gifts for guys being transfered or comming back to the States. We ship to PO Boxes for the military, any branch: Amy, Marines, Navy, etc.
Military Award Wording

We applaud your leadership, courage and fortitude.
We no longer worry - your are in charge.
You led us straight on a path towards success.
you served as our leader and you served us well.
It was a pleasure to have you in our command.
Your bright leadership is a model for all.
You keep our unit's spirite alive.
You made us strong when our links were weak.
Quotes on Military Awards
"If a man does his best, what else is there?"
General George Patten


"We ain't making no goddamn cornflakes here."
- Col. Charlie Beckwith, founder of Delta Force

"Success can not be administrated"
- Admiral Arleigh Burke, 1962

"Come on you sons of bitches! Do you want to live forever?"
Gunnery Sergeant Dan Daly, 4 june 1918.

"Army: A body of men assembled to rectify the mistakes of the diplomats."
- Josephus Daniels

"I don't know why I got a medal, all I wanted was to get home alive."
Shalom David
Israeli paratrooper awarded after the battle of "Ammunition Hill",
one of the bloodiest fights in the 1967 war.

"I asked for a few Americans. They brought with them the courage of a whole army."
- General Abdul Rashid Dostum
on the Green Berets in Nov. 2001

"It is not death or pain that is to be dreaded, but the fear of pain or death."
- Epictetus

You shall judge a man by his foes as well as by his friends.
- Joseph Conrad, 1857-1924

"The nation which forgets its defenders will be itself forgotten."
- Calvin Coolidge, (1872-1933)

"You'll never get a Purple Heart hiding in a foxhole! Follow me!"
- Capt. Henry P. Crowe, USMC. Guadalcanal, 13 January 1943

These are awards from the R.S. Owens Company. They make the awards for the Oscars and the Emmys. If your are looking for the very best, this is the place to shop!
Here is a good line of awards in crystal, acrylic and traditional plaques. Great secection at a reasonable price.
Here is a collection optical and regular crystal awards and gifts at a reasonable price.
This selection gives you the look of crystal at acrylic award prices. Great selection that will fit any budget.
These are all enviornmently friendly awards using recycled products and re-newable products for the enviornmently sensitive recipient.
After retirement, many military members want to have there medals, ribbons and other awards put into a shadow box. We can do it. The other thing is Memorial Flag boxes. We are proud of the fact that the American Flag that flew over Ground Zero during the clean up is one of our Memorial Flag Boxes.
We also do Awards for commanders and for special military awards. We also engraved Bonze Stars and Purple Hearts.