Productivity Awards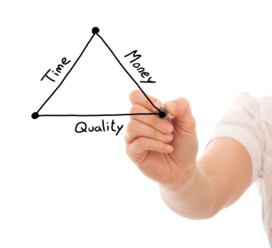 In any business or organization there are key factors for success. As management, you must identify them and motivate the employees for your success. Most factors require certain behaviors in your staff. This is where awards come in. Establish Awards that reward the behavior you want from your staff and give the recognition they deserve. By doing this, productivity increases and other employees will understand what they need to do for the success of your business.
What are some Productivity Issues?
Quality of the Product - no defects
Safety - no injuries for the year
Units Manufactured
Best Service to Clients
Best Dealer/Store
Top Salesperson, Store, etc.
Most Improved Person for (you name it)
Rookie of the Year
Specific Customer Service Issues

This is just a small list, but I think you get the idea of what to do.
Award Critera
The clearer the criteria on how to win each award, the better. The Award is not to be subjective. Also, make sure the same person does not win every year, the the other employees will give up on trying to win. Award criteria is always based on the goal the company/organization has decided as the path for success in the future.

Shop High End Productivity Awards
These are awards from the R.S. Owens Company. They make the awards for the Oscars and the Emmys. If your are looking for the very best, this is the place to shop!
Shop Airflyte Productivity Awards
Here is a good line of awards in crystal, acrylic and traditional plaques. Great secection at a reasonable price.
Shop Crystal Productivity Awards
Here is a collection optical and regular crystal awards and gifts at a reasonable price.
Shop Acrylic Productivity Awards
This selection gives you the look of crystal at acrylic award prices. Great selection that will fit any budget.
These are all enviornmently friendly awards using recycled products and re-newable products for the enviornmently sensitive recipient.