Directions from
Ann Arbor Michigan
to
Engraving Connection
We are worth the trip from Ann Arbor to the store. Many of you want to put your hands on the awards you want to buy and talk face to face. We are happy to serve you on the internet or in person.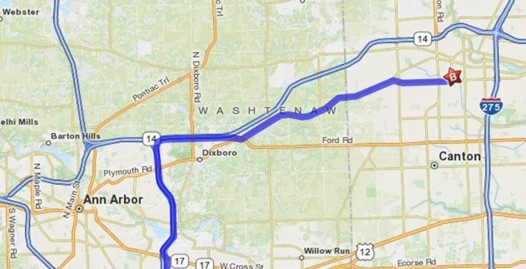 From Ann Arbor, get on US 23 North to M-14. Exit at Ford Road. The first traffic light in Plymouth Road. Turn left. As you get close to Plymouth, the road name changes to Ann Arbor Road. As you get into the Plymouth area look for traffic lights starting a Beck Road, then Sheldon Rd. and then Main St. Turn left of Main Street. We are down a short distance on the right side. Turn in just before the building.
Note: You can take M-14 to Sheldon Road. Go south on Sheldon to Ann Arbor Road. (don't turn on Ann Arbor Trail). Ann Arbor Road turn left and then left on Main St.
Here is a close-up map of the store to help you after exiting I-275.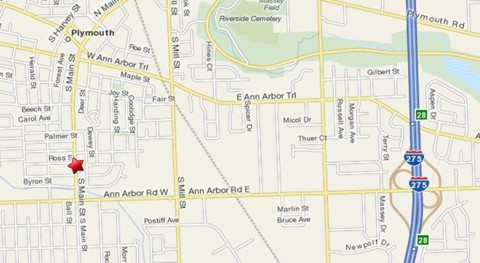 It will be great meeting you in person!