Loyality Awards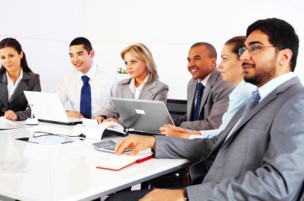 Employees that have stayed loyal to the company for years need to be honored. Years of Service Awards are the most common on major anniversaries. 5 Year, 10 Year and so on. With the Wording suggestions below, you have the ability to make the most for your recognition efforts.
Loyality Award Wording

Having you as a co-worker has bee a delightful experience.
We take pride and admiration at your many accomplishments over the years.
Your many years of experience with the company, we find the true spirit of dedication to our business.
Having you with our company has been an enriching experience and we are looking for years to come.
Your positive energy has driven our company smoothly over the years.
Thank you for your many contributions over the years.
Your expert touch, your level mood setting ways, your strong sense of responsibility have made our company a better place to work.
Your gentle whisper is forever appreciated in the office.
Don't think of retiring, we need you so much!
Quotes on Loyality Awards
Pleasure in the job puts perfection in the work.
Arstotle
The more I want to get something done, the less I call it work.
Richard Bach
Never continue in a job you don't enjoy. If you're happy in what you're doing, you'll like yourself, you'll have inner peace. And if you have that, along with physical health, you will have had more success than you could possibly have imagined.
Johnny Carson
Genius is one per cent inspiration, ninety'none per cent perspiration.
Thomas Edison
Life grants nothing to us mortals without hard work.
Horace
When your work speaks for itself, don't interrupt.
Henry J. Kaiser
These are awards from the R.S. Owens Company. They make the awards for the Oscars and the Emmys. If your are looking for the very best, this is the place to shop!
Here is a good line of awards in crystal, acrylic and traditional plaques. Great secection at a reasonable price.
Here is a collection optical and regular crystal awards and gifts at a reasonable price.
This selection gives you the look of crystal at acrylic award prices. Great selection that will fit any budget.
These are all enviornmently friendly awards using recycled products and re-newable products for the enviornmently sensitive recipient.