Corporate Awards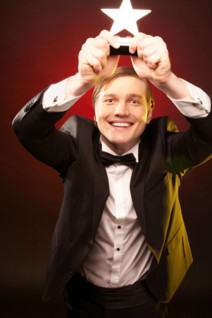 What are your coroporate goals? If you haven't allready developed awards to motovate your employees toward those goals, you are missing a great corportate tool to reach those goals - Awards. Awards are all about promoting different employee behaviors. The goal is to have your employees working for the goals of the company for success.
Is your company having problems with safty, develop an award that makes safty a piority in your company. The same applies to any other concerns you have for success in your company. What are your concerns? Productivity, sales, employee retention, etc. Make a list and develop awards for excellence in each of these areas and watch the profits improve.
Once you have the list, think about what is the exact problem you want corrected. Now what specific behavior needs to change or be improved for success. Now its time to make the cirteria for winning the award. This should be a specific list and minimize any subjective decision making for the winner.
To have an award affective it has to be fair. easy for everybody to understand and an achievable goal anyone can reach in the company.
Coroprate Award Wording

Shop High End Corporate Awards
These are awards from the R.S. Owens Company. They make the awards for the Oscars and the Emmys. If your are looking for the very best, this is the place to shop!
Shop Airflyte Corporate Awards
Here is a good line of awards in crystal, acrylic and traditional plaques. Great secection at a reasonable price.
Here is a collection optical and regular crystal awards and gifts at a reasonable price.
This selection gives you the look of crystal at acrylic award prices. Great selection that will fit any budget.
These are all enviornmently friendly awards using recycled products and re-newable products for the enviornmently sensitive recipient.