Sales Awards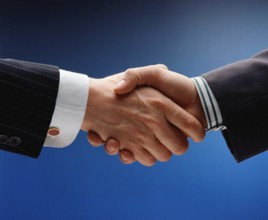 Sales Awards can be broken down into different segments. Here is a list to choose your sales awards from:
Salesman/woman of the Month/Year
Most consistant achiever
Best Sales Improvement
Highest Sales of the Year
Largest Single Sale
Most Sales of the year
Best Single Sale (District)
Best Sales Effort
Sales Achiever of the Month
Most Consistent Sales Effort
Sales Award Wording

your excellent sales performance has earned you the respect of our industry and of your peers.
You have shown that a team player can also be a top sales achiever.
Your strong sales focus helped lead us into the top of our industry.
We take great pride in the gift of your sales achievement.
Your efforst deserve praise, we applaud you, you have earned our appreciation.
Quotes on Sales Awards

The optimist sees the rose and not its thorns; the pessimist stares at the thorns, oblivious of the rose.
Kahlil Gibran

The price of success is hard work, dedication to the job at hand, and the determination that whether we win or lose, we have applied the best of ourselves to the task at hand.
Vince Lombarardi

The reward of a thing well done is to have done it. Ralph Waldo Emerson

The rung of a ladder was never meant to rest upon, but only to hold a man's foot long enough to enable him to put the other somewhat higher.
Thomas Huxley

The saddest failures in life are those that come from not putting forth the power and will to succeed.
Edwin Percy Welles

The secret of getting ahead is getting started.
Sally Berger
These are awards from the R.S. Owens Company. They make the awards for the Oscars and the Emmys. If your are looking for the very best, this is the place to shop!
Here is a good line of awards in crystal, acrylic and traditional plaques. Great secection at a reasonable price.
Here is a collection optical and regular crystal awards and gifts at a reasonable price.
This selection gives you the look of crystal at acrylic award prices. Great selection that will fit any budget.
These are all enviornmently friendly awards using recycled products and re-newable products for the enviornmently sensitive recipient.
Here is a unique Sales Award using a Wine Bottle Buddy.