Plaque Award History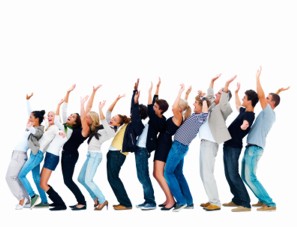 Plaques is where most of the corporate awards started from. But,the awards industry really didn't want to do plaques, because it took so long to engrave on a panograph engraver. The engraver had to calculate the highest line and the lowest line to engrave on the plaque. What made it even harder was one of the lines needed to be larger for the name of the recipiatant. This messed up the calculation. The engraver had to set type for one line at a time, engrave it. Tear down the type. Set the type for the next line, engrave it. Then a customer comes in and messes up the engravers consecration. I usually waited until closing time to engrave plaques. Then the phone rang and messed up my consecration. Today, we have computer engravers, now we can set up proofs for the customer. When everything has been proofed, we push the button and let the computer engrave the plaque. The computer has allowed us to engrave logos and graphics with ease. Now the engraving industry promotes plaques for awards.
Today, most plaques are engraved using Laser Engravers. This has allowed different color plates. It has really opened the customers choices for award plaques. If you look to the right and down, you will find a plaque where we can even reproduce a photo on metal and include it on a plaque.
Ordering Plaques

Below is a link to our shopping cart for ordering plaques. After ordering, it usually takes about 10 days to two weeks for production and shipping. If you are located on the west coast, it will be more toward two weeks before you receive your plaque order. The rest of the country less time is needed for delivery. In Michigan, many times it is 10 days and sometimes less.
These are awards from the R.S. Owens Company. They make the awards for the Oscars and the Emmys. If your are looking for the very best Plaques as well as other awards, this is the place to shop!
Here is a good line of traditional plaques along with awards in crystal, acrylic Here is a great secection at a reasonable price.
These are all enviornmently friendly awards using recycled Plaques and re-newable Plaques for the enviornmently sensitive recipient.